A review of the campground in Clear Lake, Manitoba and Wasagaming, and the surrounding Riding Mountain National Park.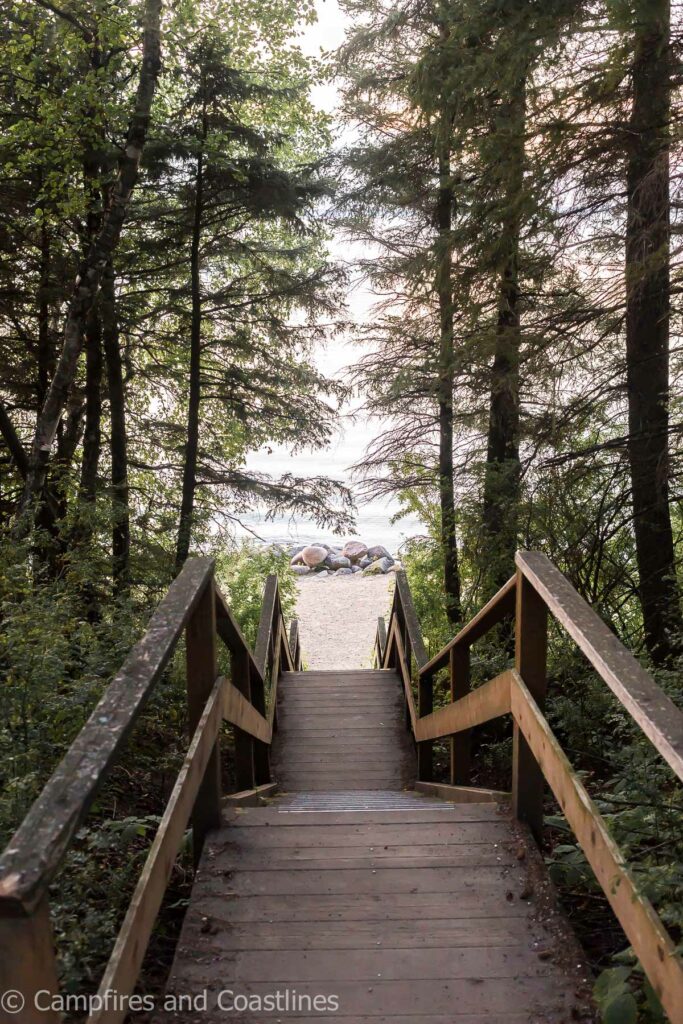 Clear Lake in Manitoba is one of our favorite places to escape to.
It is just a short drive from where we are (about 2 hours), it's got lots to offer including trails, beaches, water sports, boating, fishing, and tons of activities in the town of Wasagaming.
It is also just incredibly beautiful.
Clear Lake Manitoba Location:
Clear Lake Manitoba is almost directly North of Brandon Manitoba about one hour.
It's an easy drive on major highways #10 or #16 if you are coming from the East.
The location of the campground in Wasagaming is just outside of town. Since it is a large campground, depending on where your site is situated will be a factor in how long a walk it is to town, to the beach, etc.
We found that almost everything is quite a walk from the campground (10-20 minutes), and we often rode our bikes instead.
Wasagaming Campground and Campsites in Clear Lake Manitoba:
The campground near Clear Lake is absolutely huge, with over 700 campsites, Otentiks, Yurts and Microcubes.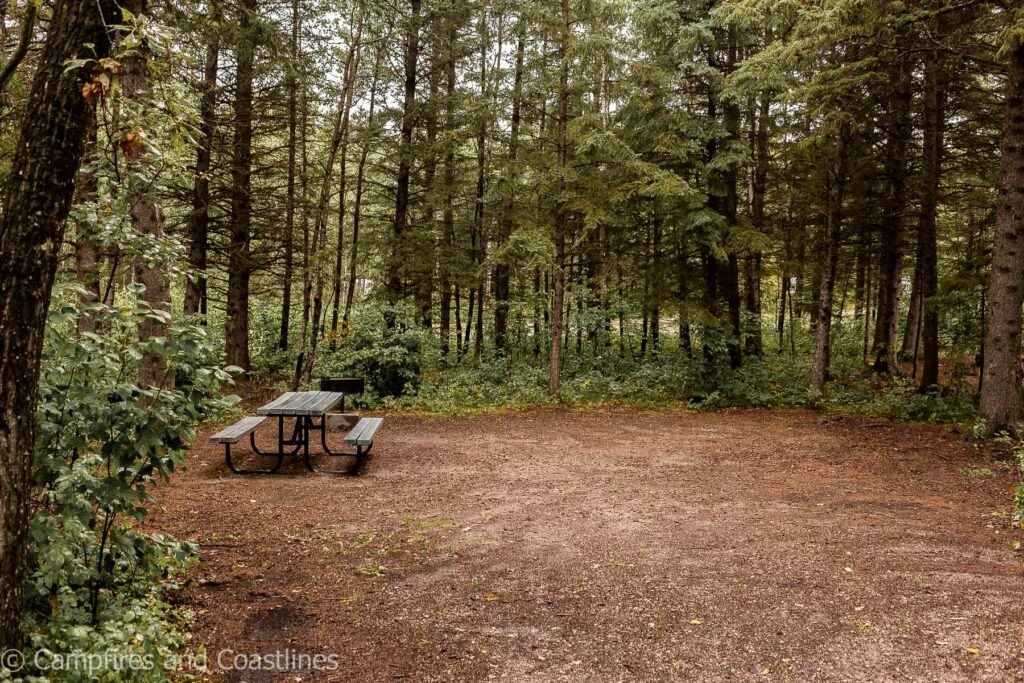 It is well-treed, but some sites are definitely better than others and it's worth taking a look at some of the site photos online before making your selection.
This time, we stayed in the 200 sites in site 217. It was nice because we only had neighbors on one side, but you do get a fair amount of traffic going down the trail next to the site.
The back of the site is also somewhat open to the traffic on the main road, though we didn't find it too bad. The site is very large (since there is no one next door) and we had lots of space to stretch out.
We've found that the pull through sites in Wasagaming campground are not set up well, as they are long and narrow and offer little privacy.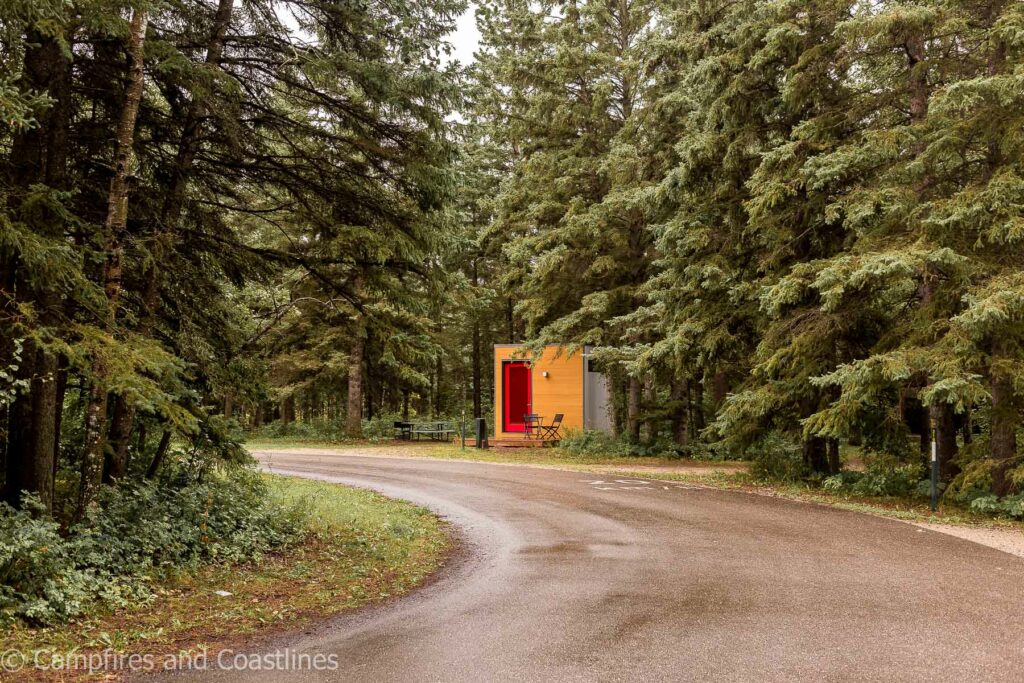 The 80s campsites are great because they are spacious, private and a shorter walk to town.
Many of the electricity only sites are also well treed and private.
Clear Lake Amenities and Activities:
There are really not any amenities within Wasagaming campground — no playground, no beach, etc. Just washrooms and community picnic shelters.
All of the amenities are in town, a bit of a walk away.
Clear Lake Beaches:
Normally, we hit the main beach in the town of Wasagaming and that's where we stay.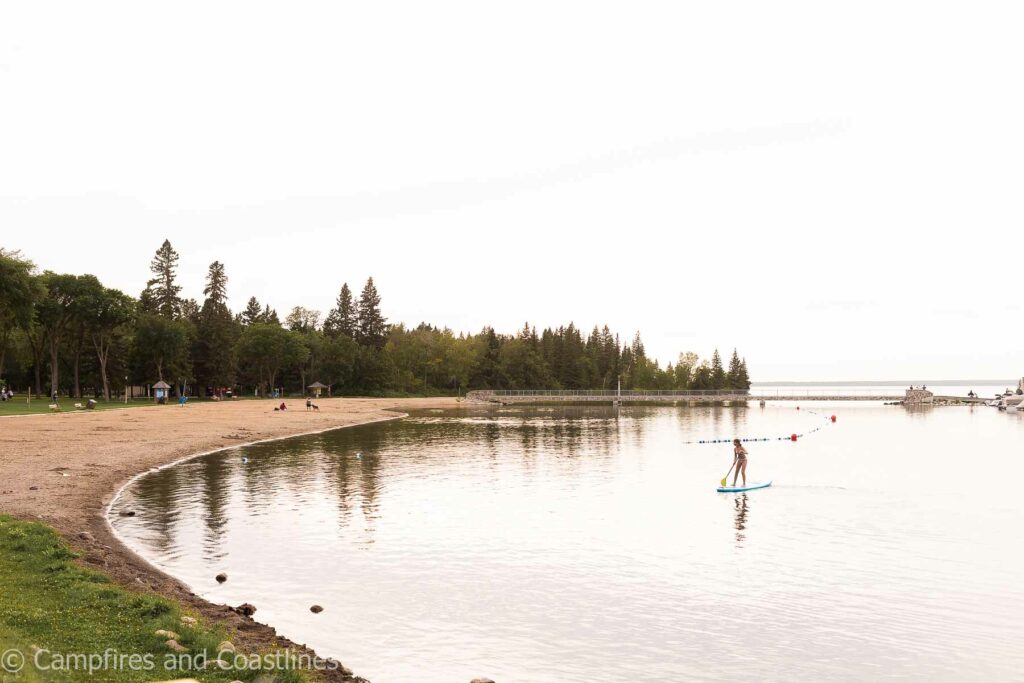 The main beach is just off of the main street in town, and close to lots of shops, ice cream, coffee (or iced coffee!), and everything you could want.
The marina is there as well, with lots of options for rentals including paddle boats, kayaks, canoes, paddle boards and more.
But the main beach can be busy on a hot day, and we came to really enjoy Deep Bay beach.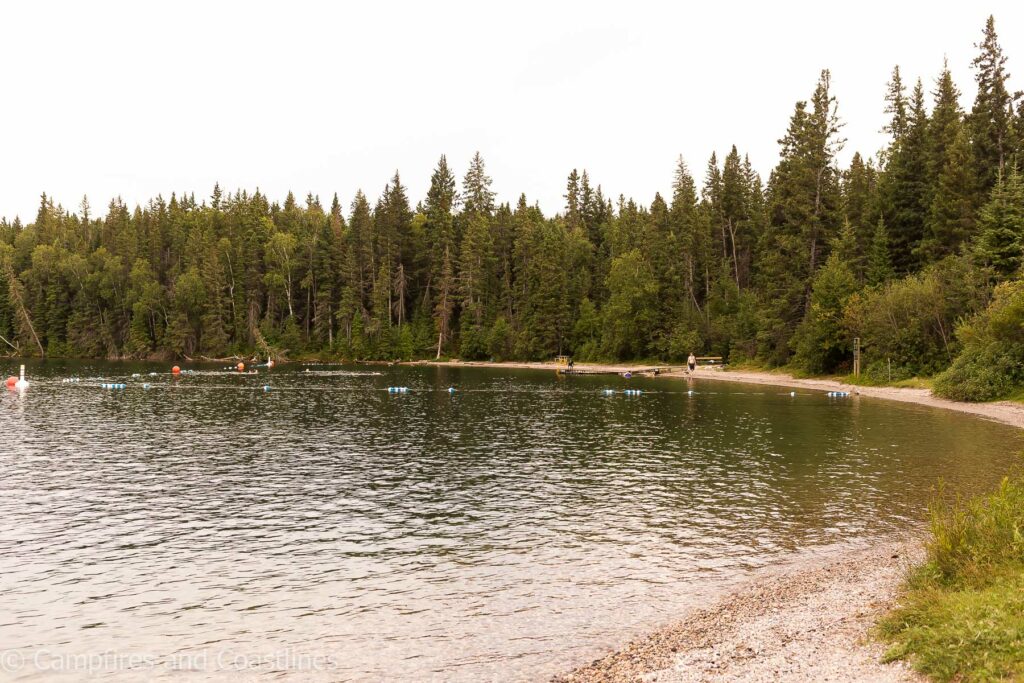 You can bike or walk out to Deep Bay on the trail that follows the lakeshore, or you can bike, walk or drive along Wasagaming Drive.
It's a small beach, and we loved that it was quieter and more sheltered from the wind, since we were there later in August when the weather was cooler.
The water felt warmer in Deep Bay because of how sheltered it is, and the kids enjoyed swimming even though it was a cool day.
Wasagaming Playground:
There is a great, large playground in the town of Wasagaming, next to the tennis courts and close to the Mini Golf course.
Unfortunately, we didn't get to play because it was fenced off and closed, but it is always a highlight for the kids.
Concessions and Restaurants:
There are so many options for eating in, takeout, coffee, ice cream and cold (or hot!) drinks in the town of Wasagaming that I'm not going to list them.
Wasagaming definitely has a "resort community" feel, with lots of shops, dining options, a movie theatre, an 18 hole golf course, tennis courts, numerous hotels, motels and cabin rentals.
You can find anything you would want in town.
We usually end up heading across the street from the beach to The Boardwalk for ice cream when we are there — they have tons of options and lots of unique flavors!
The Whitehouse for cinnamon buns is a definite must — they are unlike any others! Go for the cream cheese frosted for sure 😉
For coffee and hot drinks we usually head to The Lakehouse, and we're excited to stay there for the first time later this fall.
Hiking:
While we didn't exactly do any hikes this trip, there are loads to choose from, and some of the more difficult hikes in Manitoba can be found in Riding Mountain National Park.
We did walk over to the Ominnick Marsh Trail, and we loved it.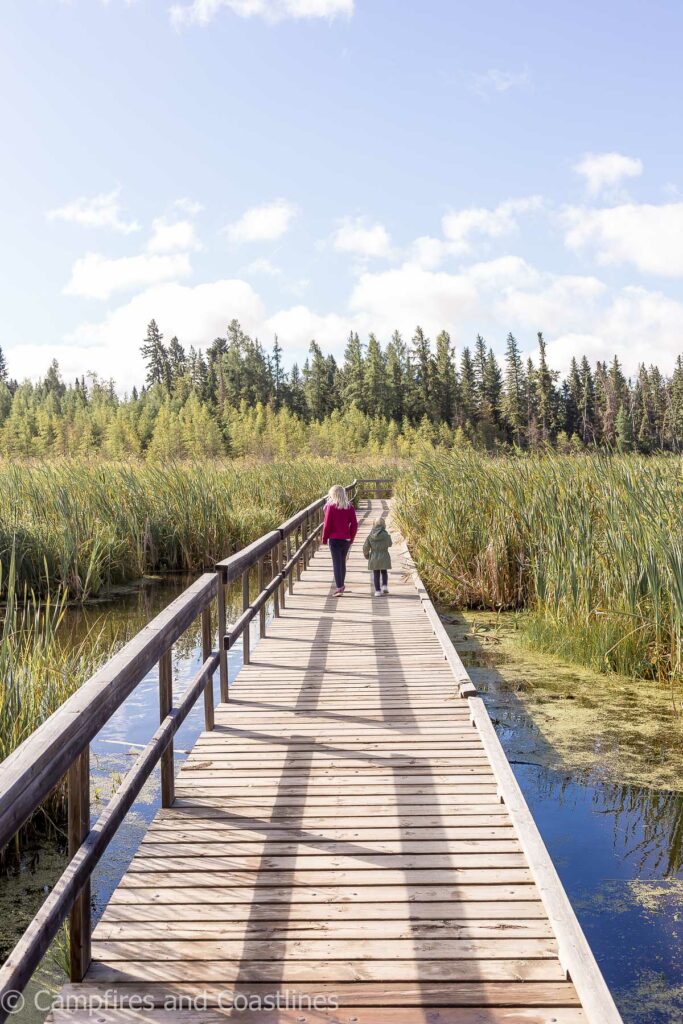 It's a great option for little kids that can't go long distances as it took us under an hour with our 2 year old.
Most of the trail is on the boardwalk over the Marsh and the lake, and there are some really neat views and a great chance to see some wildlife.
In a few weeks, we're heading back to hike to Bald Mountain and we will definitely give an update then!
Cell service:
Cell service is awesome throughout most of the park, since there are so many locals and businesses that rely on it.
No issues staying connected in the park!