A review of Grand Beach campground and provincial park in Manitoba, Canada — one of the best beaches in North America!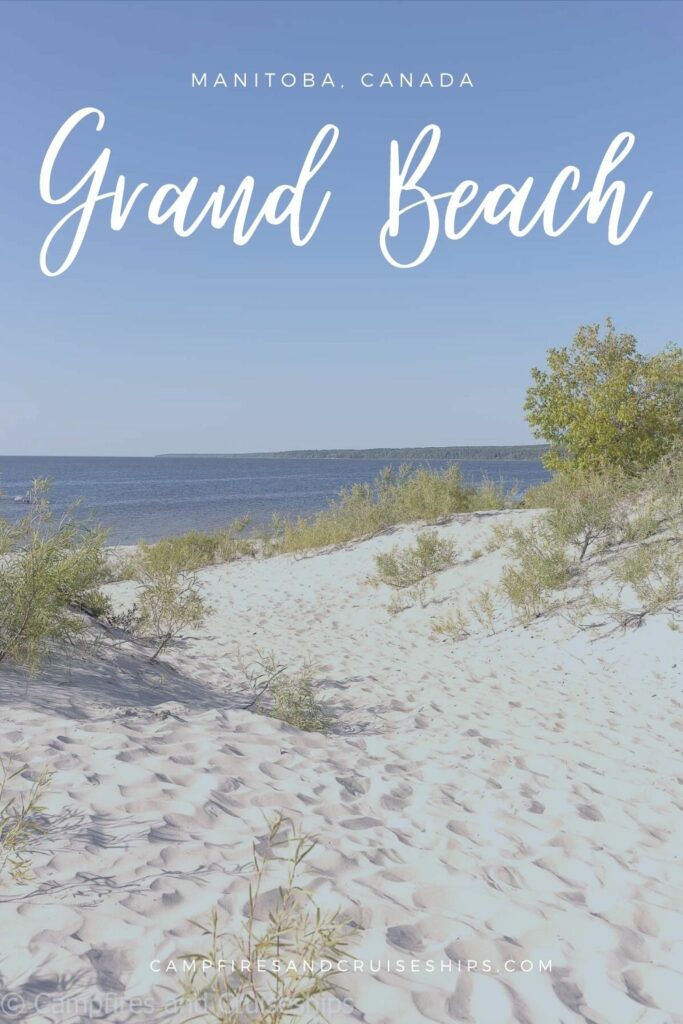 If there's one good thing (there's been more than one, of course!) that has come out of the summer of 2020, it's that we've been forced to appreciate more of what is around us.
Believe it or not, this was our first time at Grand Beach, Manitoba, even though it's rated as one of the best beaches in North America and is just two and a half hours away.
When we knew we'd be staying in Manitoba this summer, we had to add it to our list and we were not disappointed.
Grand Beach Campground Location:
Grand Beach Campground is located just over an hour Northeast of Winnipeg, on Lake Winnipeg.
The park is well treed and the beaches are the softest white sand!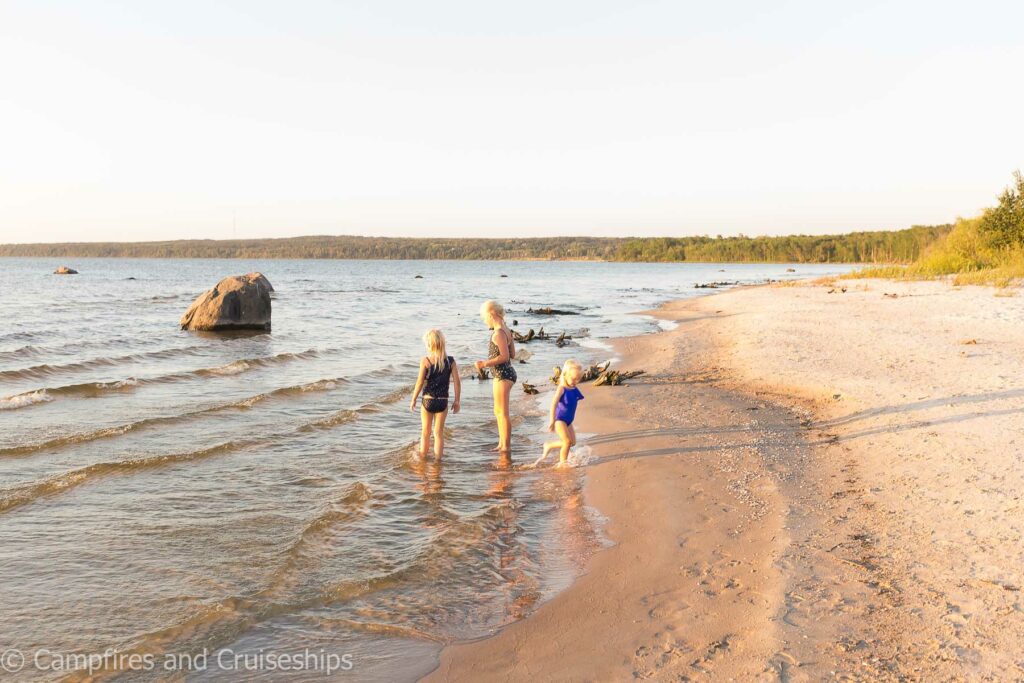 The main downside we found to the campground location is that everything is far. The beaches are far, the playground is far (depending on which bay you are in), amenities are far, showers are far.
This isn't unusual for most provincial parks, and we prefer that over a campground with no trees and no privacy, but it's nice to find a balance between the two.
We drove pretty much everywhere from the campsite, though the playground and campground beach are maybe 10 minutes by bike.
Grand Beach Campsites:
This was our biggest "pro" — the huge, well treed sites were beautiful.
All the sites we saw had lots of trees, privacy and shade, which is essential on a hot summer day when you're not at the beach.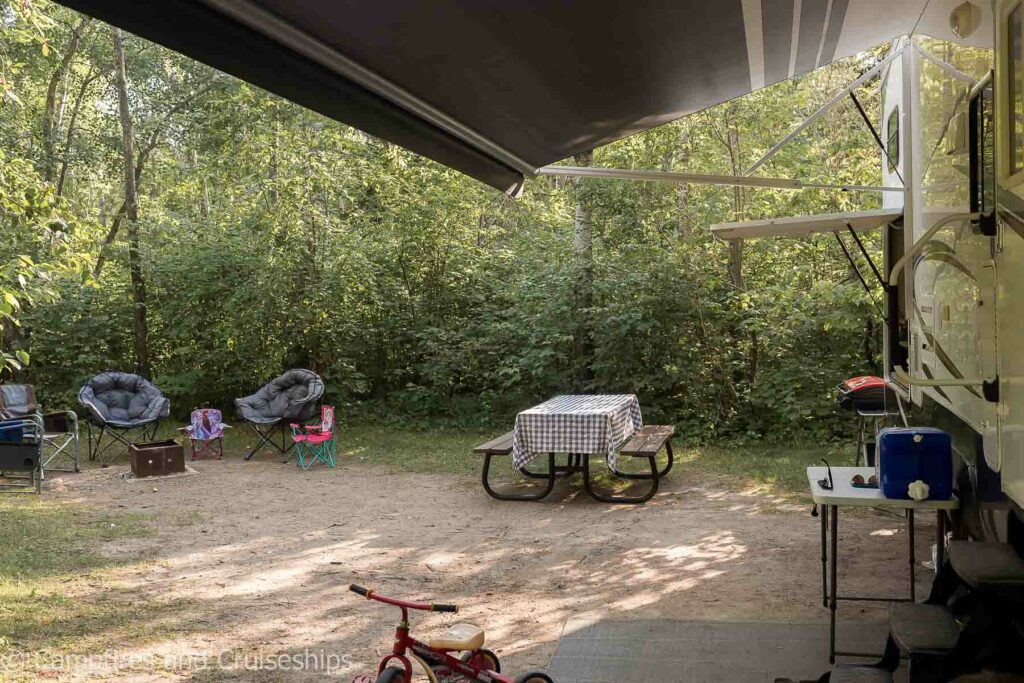 The sites in our bay (Bay 14) were all large, but instead of being overly long, they had a great fire pit area that jutted out into the bush on the side.
I found that this was a really great use of space, as we had enough room for our trailer but we had more room for cooking, eating, and sitting around the campfire than at any other campground so far this summer.
Grand Beach, Manitoba Amenities and Activities:
Grand Beach:
Obviously, the beach was a big hit. The sand is incredibly white and soft and really unlike any other beach in Manitoba (aside from those on the same side of Lake Winnipeg nearby). It is worth the trip!
There are two beaches at Grand Beach: the East Beach and the West Beach.
The East Beach is generally thought of as the campground beach since it is closest to the campground.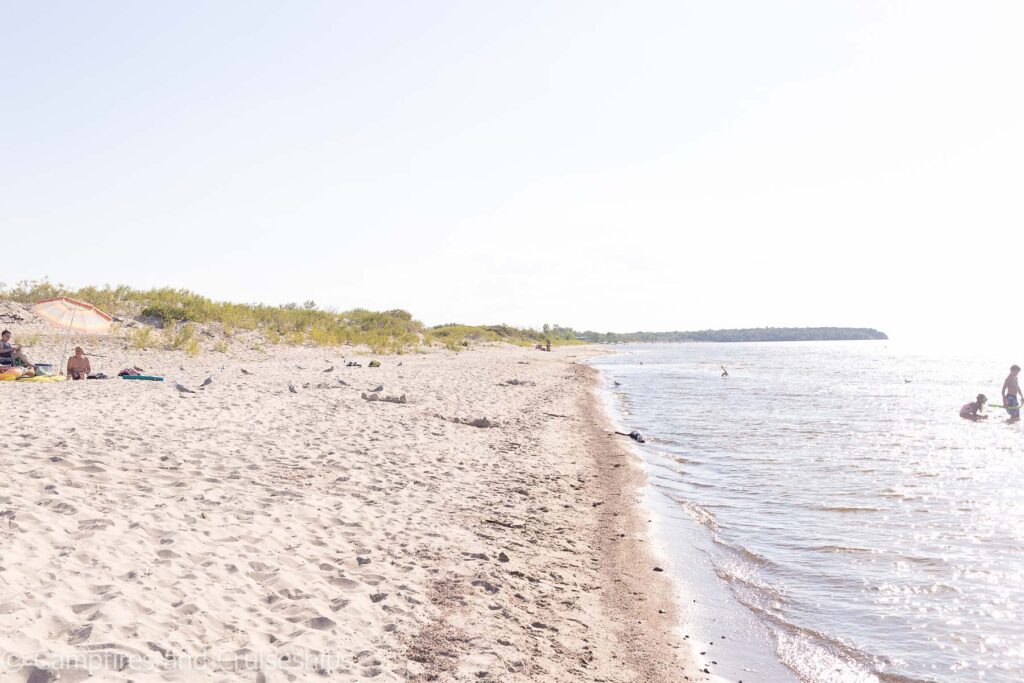 We loved that it was less crowded, and the sand was so soft and even deeper than at the West Beach. However, it's a bit of a trek through the deep sand to the beach from the parking lot — not unmanageable, but something to consider!
There are also no washrooms or even garbage cans near East Beach (except at the beginning of the trail that takes you to the beach), so this is another thing to keep in mind.
The West Beach is closer to town, so it is much more crowded, especially on a weekend.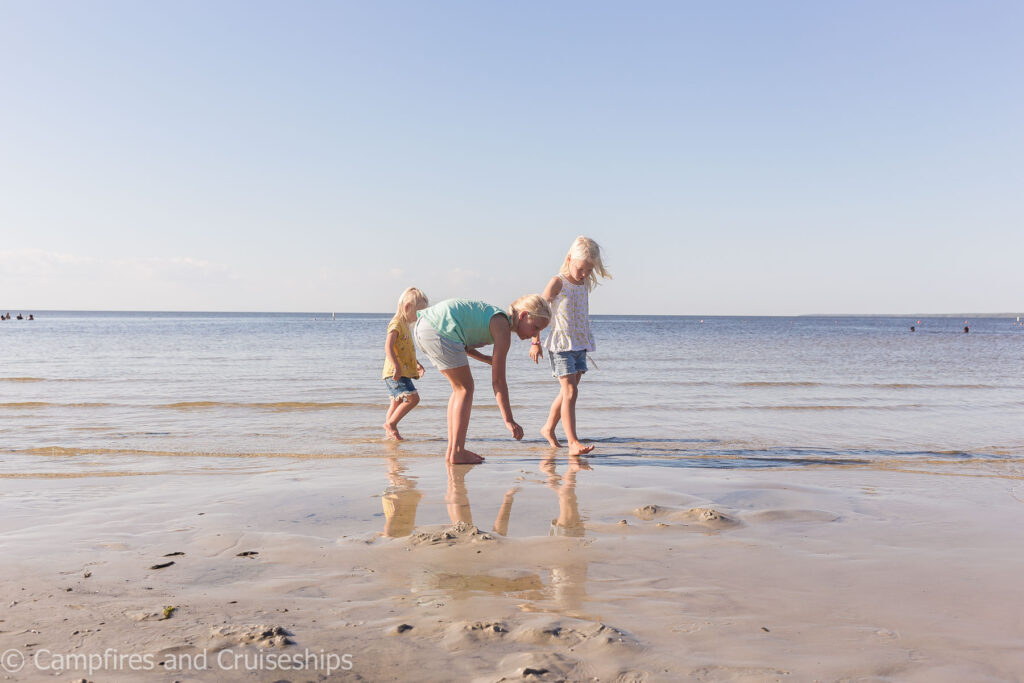 We loved that the lake starts out really shallow and the entry is all sandy and not rocky (more so than East Beach), so it's perfect for those with little ones like ourseslves.
There are washrooms very close by, along with shops and a couple of food vendors.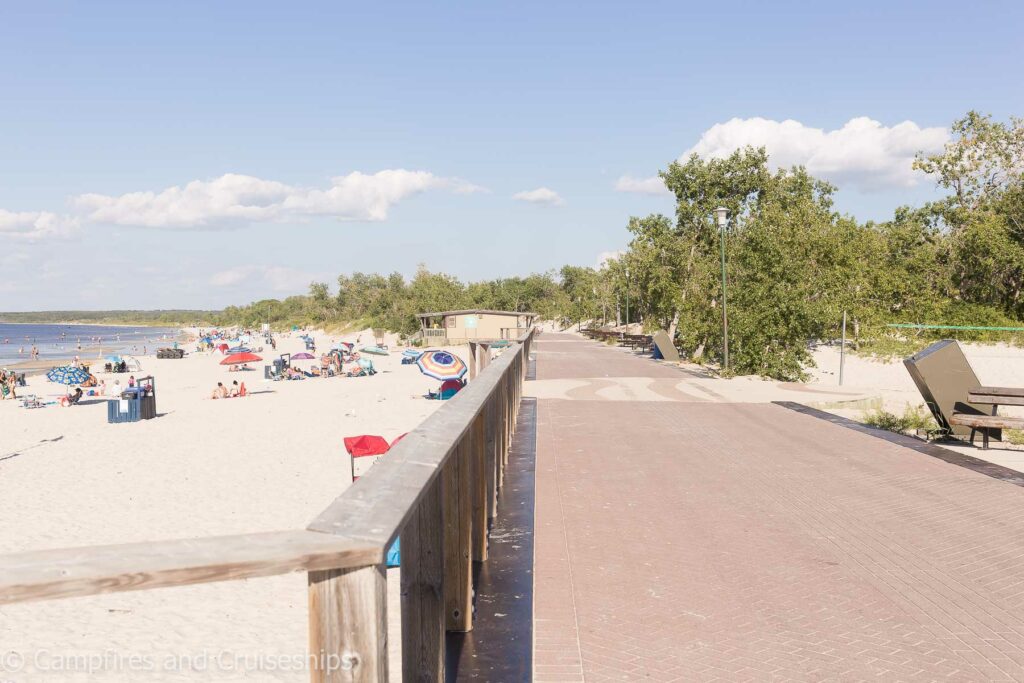 Concessions and restaurants:
There are a number of takeout options right at the West Beach, including Gray's, which offers more than your usual concession stand fare (including steak, ribs or lobster on different nights). A nice change from just hot dogs, burgers and chicken fingers! (But they have those, too)
There's also a lemonade stand offering mini donuts and tacos in a bag on the beach, and more shops and restaurants further into town, including Lanky's which was one of our favorite stops (with 36 flavors of soft serve ice cream!).
Boating:
The boat launch area is another "con".
Boats launch into the lagoon on the other side of the peninsula as Lake Winnipeg, which is shallow, and swampy and full of seaweed.
There is really no way you could use a power boat here, and from here there is no way to get to Lake Winnipeg as the creek that connects them is incredibly shallow (think one foot or less).
Playgrounds:
There is one playground near the washrooms at the campground, and one playground in Grand Marais near the beach.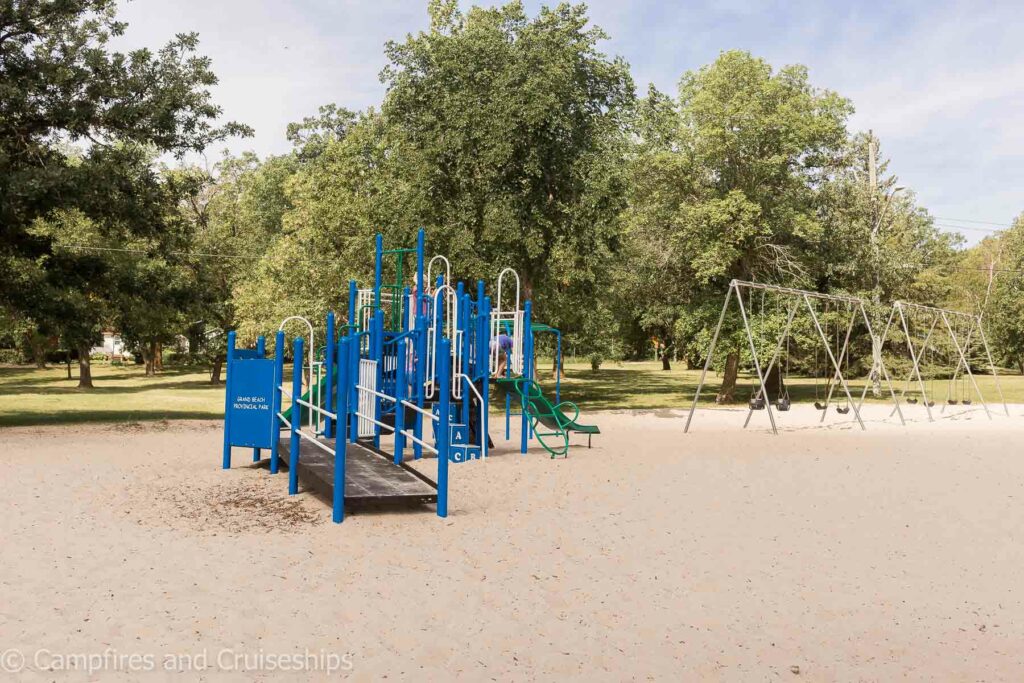 Both were adequate — new and clean and safe, but nothing that was exceptional. Still, when you're camping with young kids, they don't really care! They just need a space to run and stretch.
Hiking:
While we didn't do any hiking in Grand Beach Provincial Park, we did head out to Brokenhead Wetland Interpretive Trail one cloudy morning and absolutely loved it.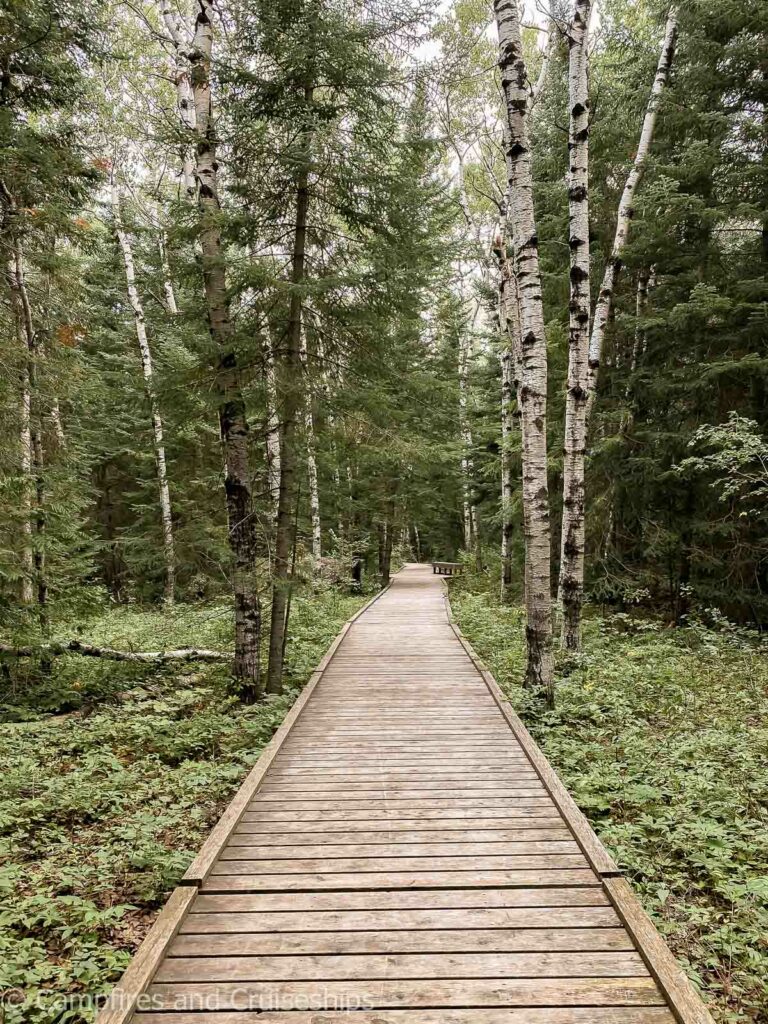 It is an easy trail, really not a hike at all as it is all level and on a wooden boardwalk over the swampy area.
The trail goes through different types of forest and marsh and really is a beautiful thing to experience.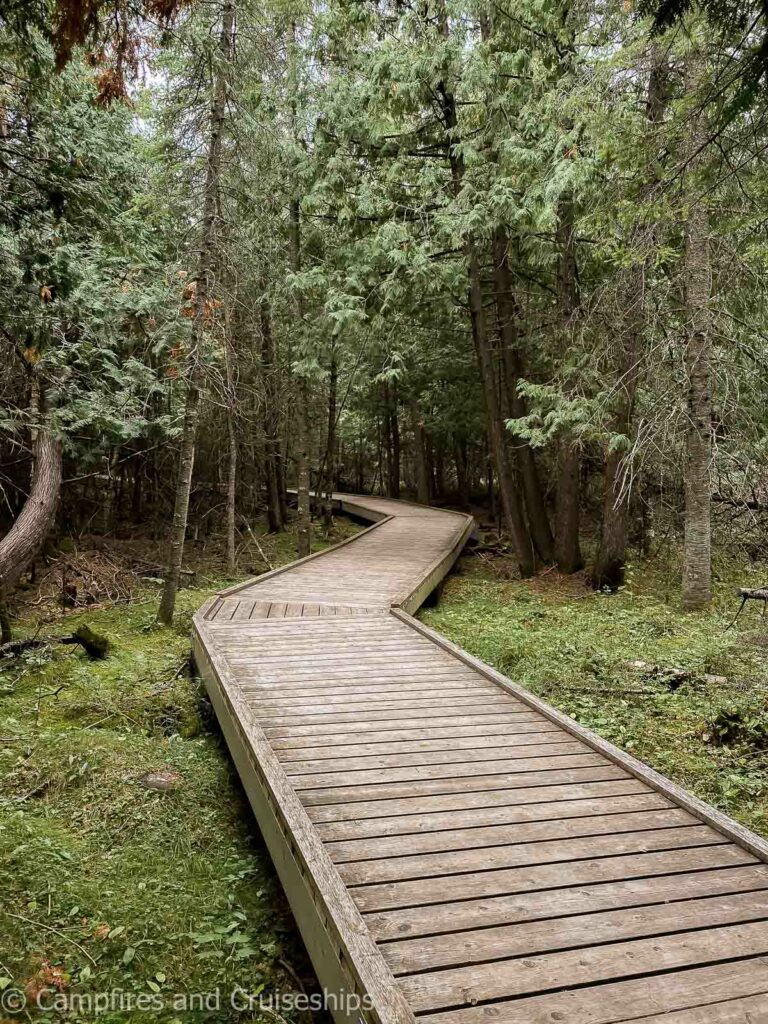 With a range of ages (including our two year old), it took us about an hour from start to finish and is a 15 minute drive from Grand Beach.
Cell Service:
For the most part, cell service was great throughout the park. There were a couple areas where it was lower, but not so low that you wouldn't be able to make a phone call or send a text.