A review of Nutimik Lake campground and Whiteshell provincial park in Manitoba, Canada — campground, campsites, activities, amenities and more!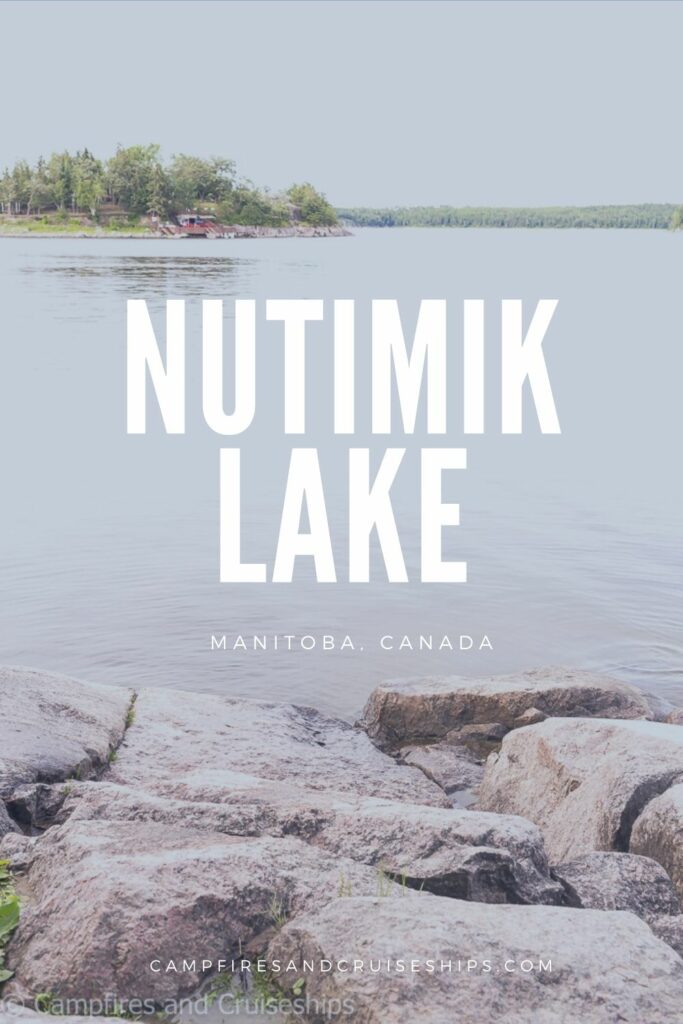 This was our first time at Nutimik lake and campground, and we are in love.
We've visited quite a few Manitoba provincial parks and campgrounds this summer, but Nutimik quickly jumped to near the top of our list.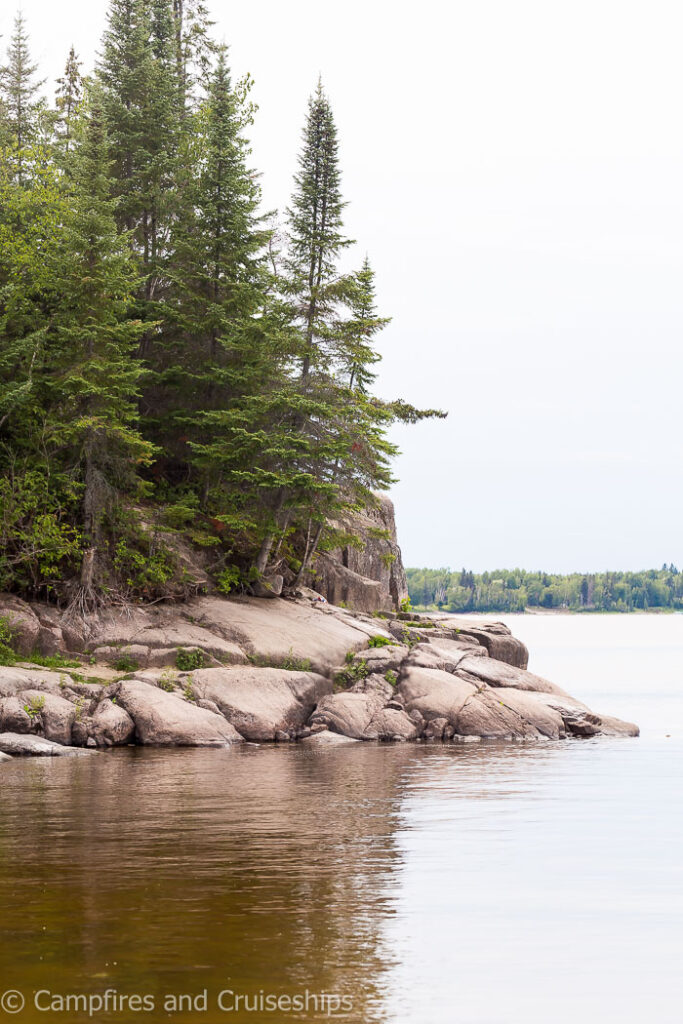 The scenery in Whiteshell Provincial Park is some of the most beautiful in the province, and any one of the 10 campgrounds within it would be great places to camp or visit.
There are a couple things that we think set Nutimik apart — read on to see what we loved so much!
Nutimik Lake Campground Location
Nutimik Lake is about an hour and a half Northeast of Winnipeg, making it perfect for a day trip or weekend out of the city.
It's a bit further for us, but we stayed for four days so we didn't mind a few hours of driving.
The drive is gorgeous, although it can be slow and some of the highway is rough as you get closer to Nutimik Lake.
You will pass through Seven Sisters Falls on the way, and we'd heard so much about Jennifer's Picnic that we had to stop in for lunch on our way back.
It's a unique place (we haven't been to many restaurants that offer camel kabobs, frog legs, alligator soup and schnitzel!) and totally worth a stop when you're going by!
Nutimik Lake Campsites
The campground at Nutimik Lake is on the smaller side and is somewhat spread out, but this means that there is lots of space and greenery between sites.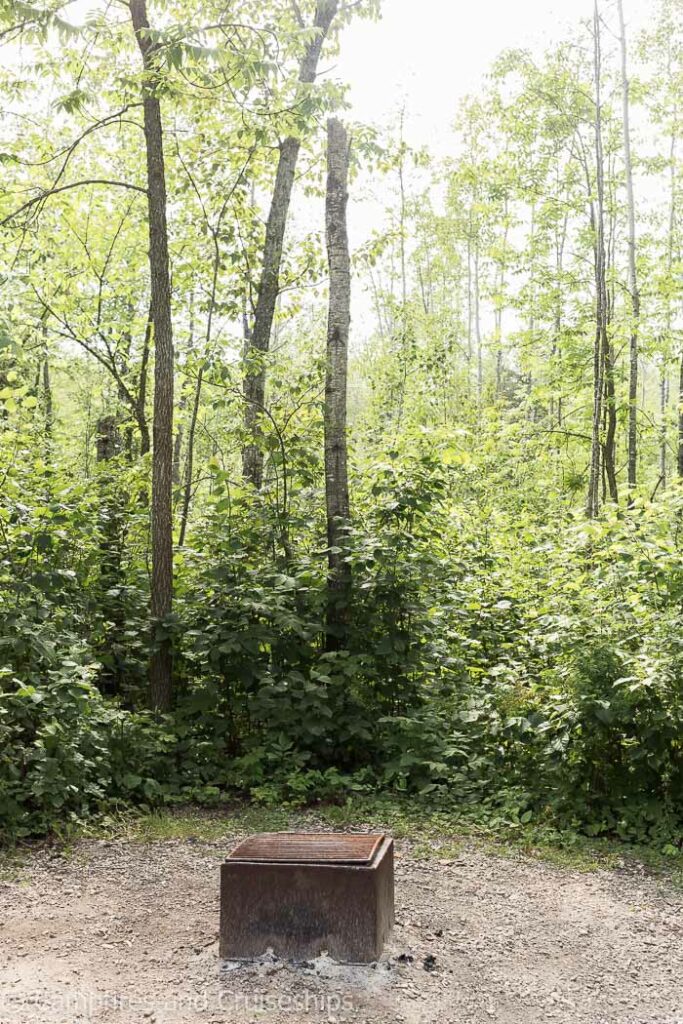 We were in the bay farthest from the beach (Bay 3), so we had water and electric hookups, but the trek to the beach was a little long.
We often bike to the beach when we are camping, so this isn't really a big deal, though there is a large hill when you're headed back to Bay 3 so driving may be easier.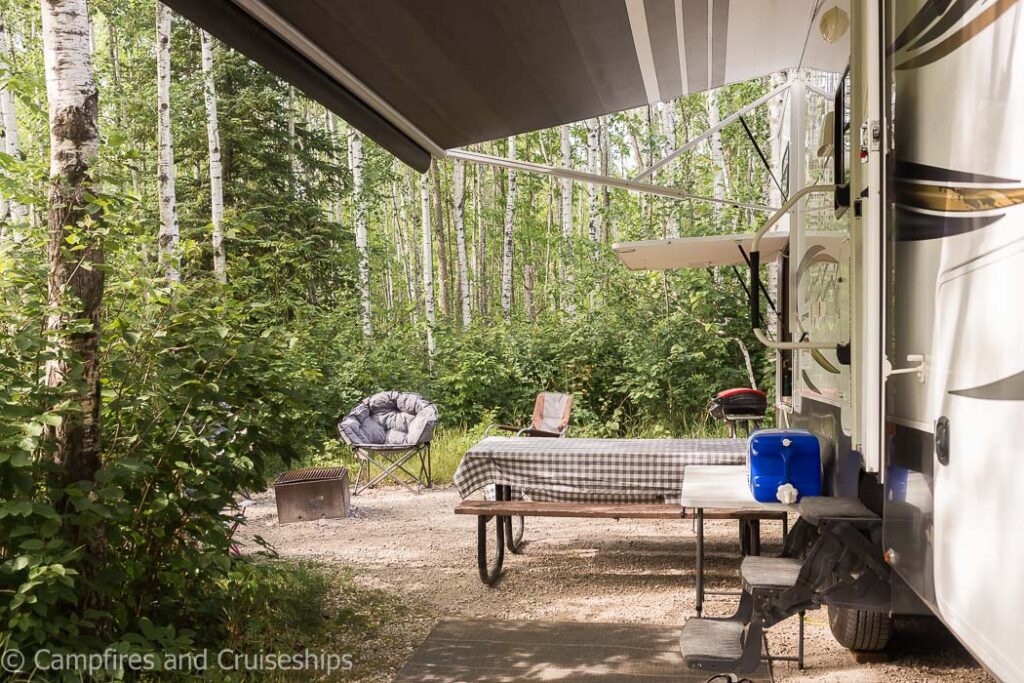 We loved how treed the sites were, and there weren't really many exceptions. We drove though some of the other bays and they all looked similar!
My goal for next year is to book one of the sites right on the water — the views are amazing and something you don't come across often!
Nutimik Lake Amenities and Activities:
Beach:
The beach was gorgeous, the sand was soft and the water was clear!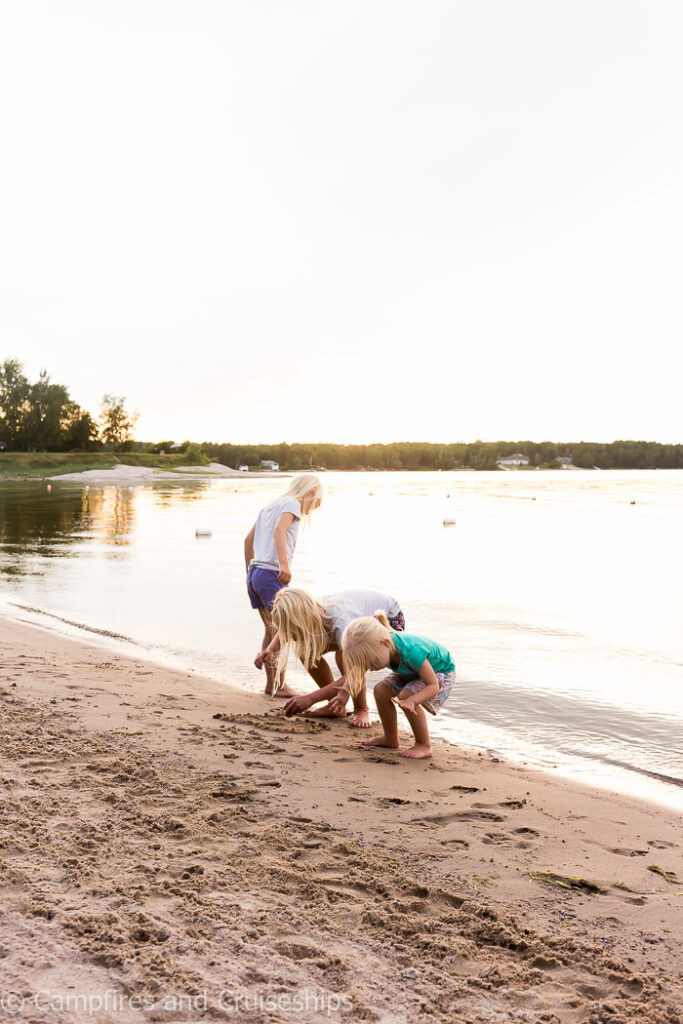 Right at the edge of the beach where it meets the water it does get a little rocky, but a couple feet into the water and you are back to smooth sand again.
The beach is small, but even on the weekends when it was more crowded there was still lots of room for everyone to spread out.
Cliff Jumping:
This is the reason we will go back to Nutimik Lake again and again! While there were certain things lacking, we loved the big rocks right at the campground beach for cliff jumping.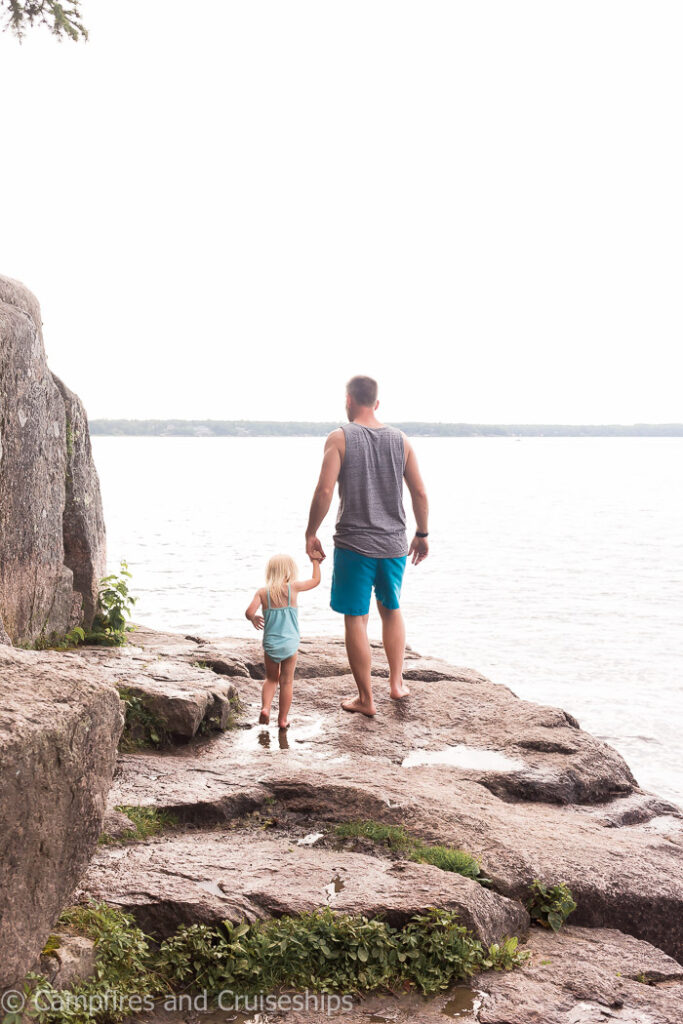 It was such a unique thing to experience and some thing the kids have never done before, so it made our time at Nutimik extra special.
I think we actually preferred the cliffs (called Blueberry Hill) to the beach — it's a great way to cool off on a hot day and you don't have to get all sandy! The kids would stay in the water around the rocks and swim a while, then climb up and jump again.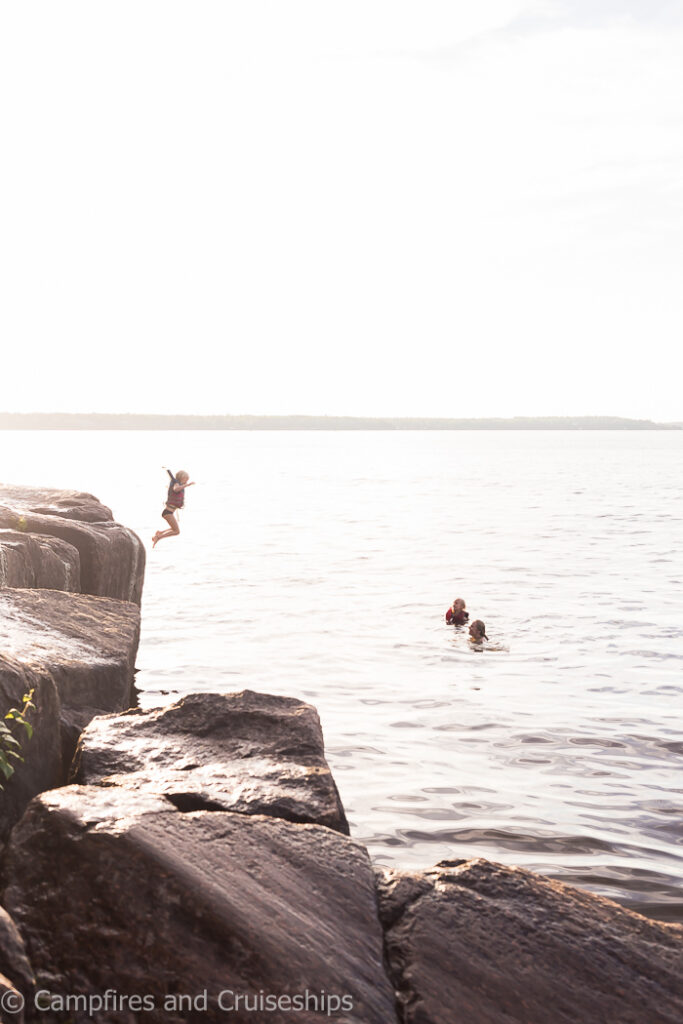 The other great thing is that there are two levels to jump from, so the younger kids (or the less adventurous adults) can still participate.
Boating & Fishing:
Another thing we loved about Nutimik campground is that the boat launch is right by the beach, which makes it easy for families that want to enjoy both.
You can launch your boat and park your trailer nearby, then boat, go tubing, swim, and fish all in the same area.
You can even leave your boat on the beach when you're not using it, or pull up to pick up friends or family that want to jump in.
Playground:
This was our biggest negative from our time at Nutimik Lake.
There isn't one!
I think this is the first provincial park campground we've been to that just didn't have one at all.
At the beach, there is a swing set with one regular swing and one baby swing. And that's it.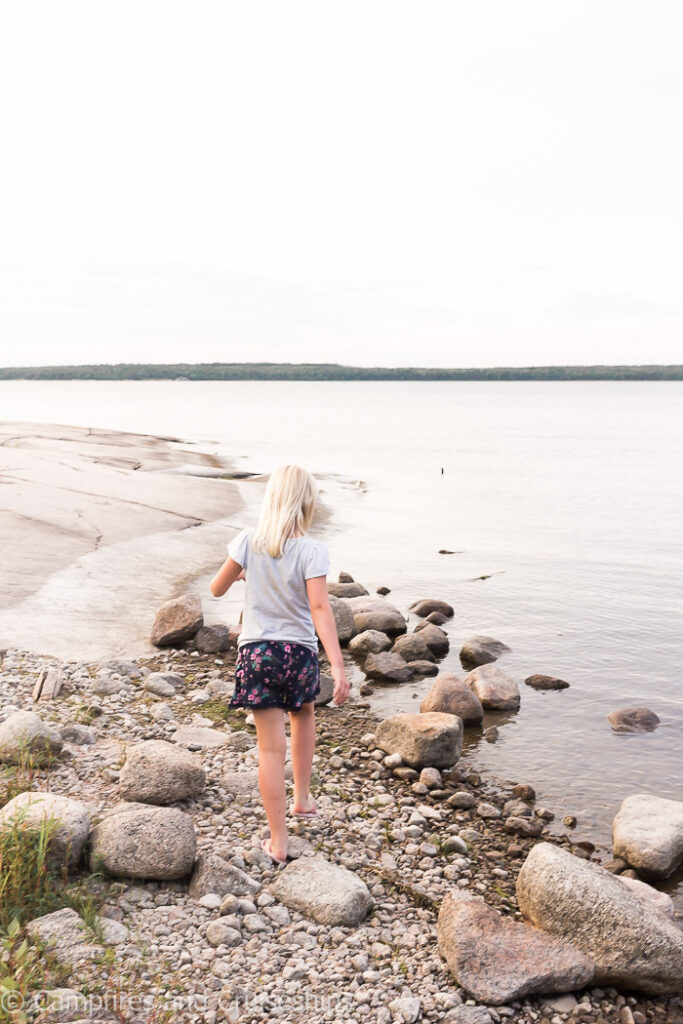 There's a beach volleyball court, but when you have toddler or young children, that doesn't make up for a missing playground.
Since the weekend we were there was hot, we were fine just swimming and cliff jumping and playing on the beach, but it would be great if they added a playground in the future!
If you're desperate for a playground, there is a beautiful one at Dorothy Lake — you'll pass it on your way to Nutimik — and we drove down there once for a morning to play.
Creekside Takeout:
The only option for takeout or ice cream is at Nutimik Lodge, which is a drive from the campground.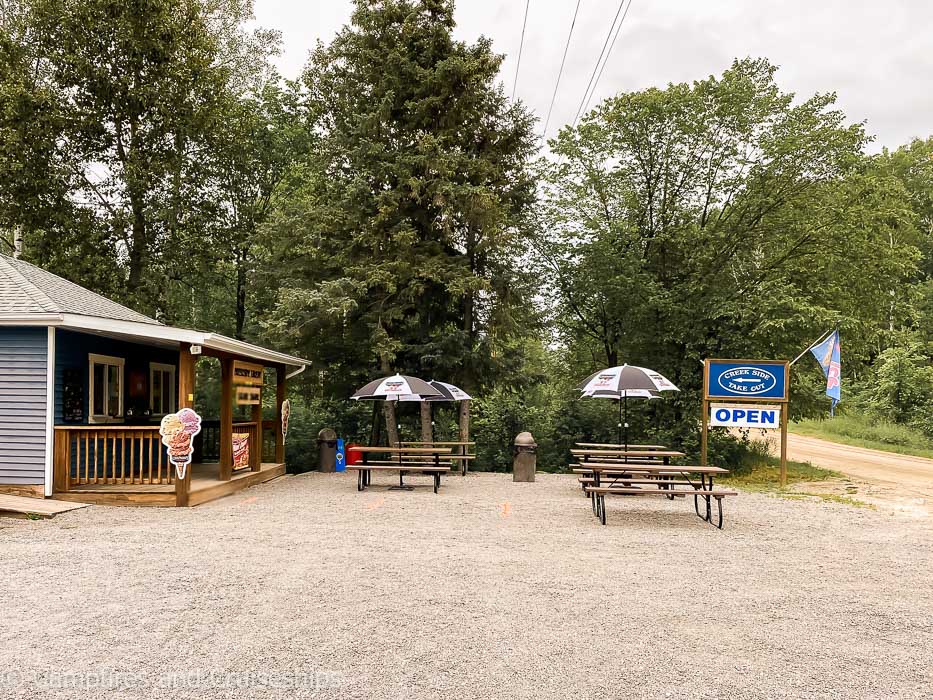 We still like having this option for the odd ice cream treat or when we don't feel like cooking!
They have a good selection of hot foods and hard and soft ice cream.
Beside Creekside Takeout is Nutimik Lodge, which has a well-stocked store if you are in need of anything from books and games to meat or dairy and liquor.
Hiking:
Our time at Nutmik Lake was really too hot to even think about hiking for any distance, but we did enjoy the trail to the Whiteshell River Bridge.
You can cross the bridge and join the Trans Canada Trail and continue on from there, but that's as far as we made it.
Whiteshell Provincial Park is known for its great hiking, and there are piles of great trails around if you are in need.
Whiteshell River Bridge:
The bridge is a short walk (about 1 km or less) from the campground, and is fairly level aside from one big hill at the beginning.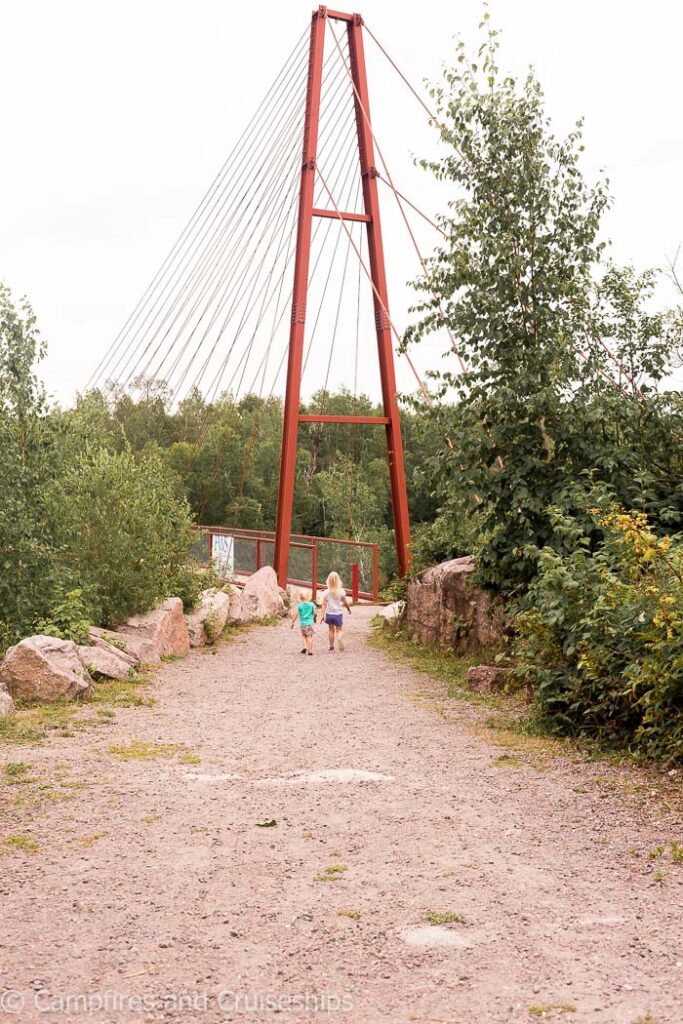 The scenery is stunning and we loved it — even before we made it to the bridge.
You can catch glimpses of the lake from the trail, and the kids loved walking along the huge rocks beside the trail.
Pinawa Dam Provincial Park and Pinawa Suspension Bridge:
I wasn't even sure if I should add this in this post, since it is a bit of a drive, but Nutimik is the closest we've been to Pinawa and it's a great little day or half day trip if you have a cooler morning at the campground.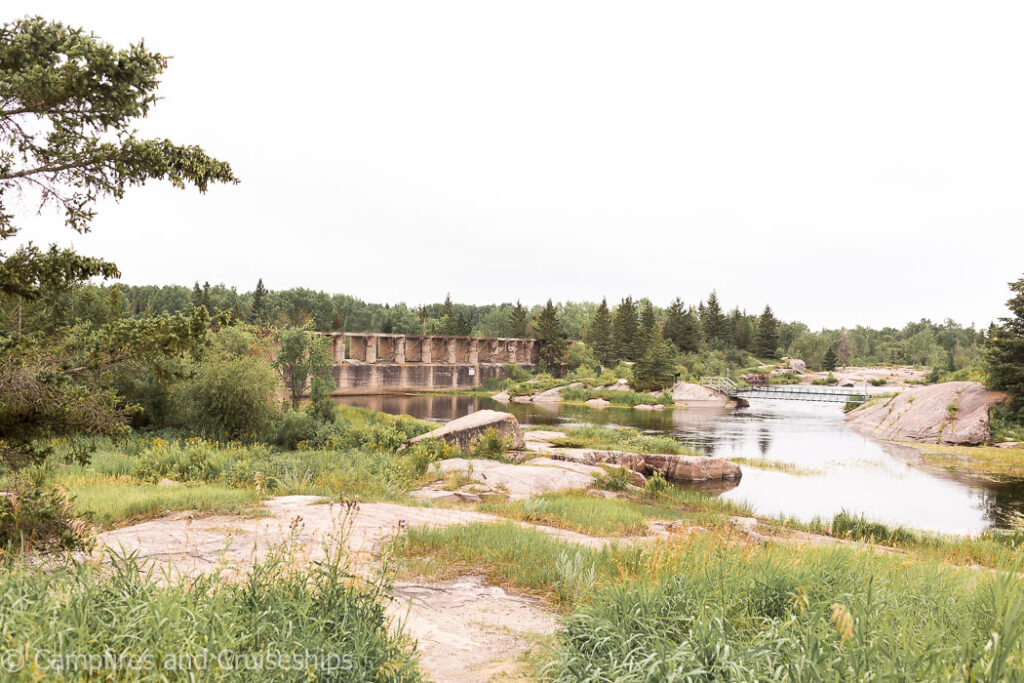 The drive to Pinawa from Nutimik is about 40 minutes each way, but there is so much to see and do on the way there and both the provincial park and the suspension bridge are worth the trek.
The Pinawa Dam Provincial Park is one that surprised us. It wasn't really on our radar originally, but we figured since we were going by.
It was awesome.
So breathtaking, and interesting, and fun to explore, and they also have a large grassy area and great playground so it would be the perfect day trip from the city all on its own.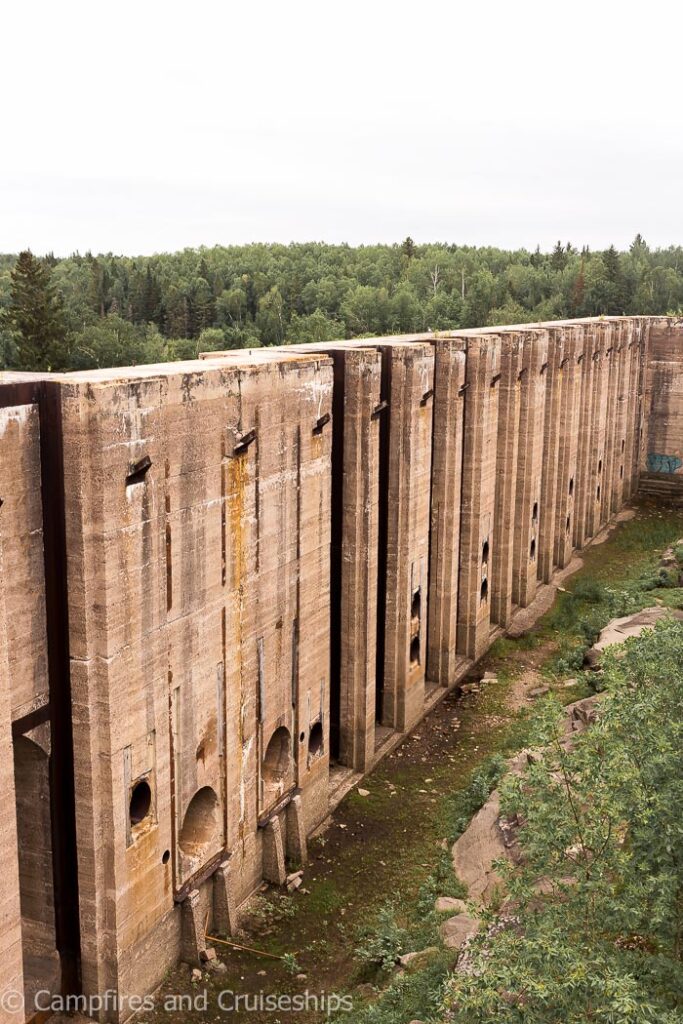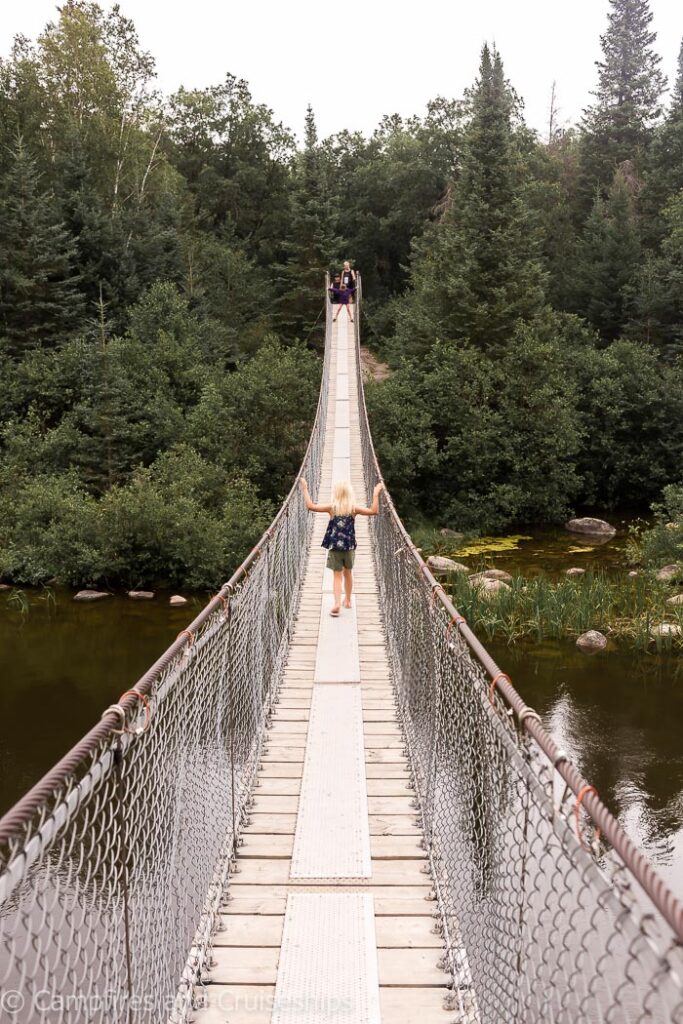 Cell Service:
We had one bar of 3G service at the campsite, which is about enough to send a text, usually.
At the beach and in "town" around Nutimik Lodge, the seasonal campgrounds and the other beaches, there is LTE service so you can check in online or respond to emails if need be.