Our favorite things to do, see, and eat in Bar Harbor — family-friendly Bar Harbor, Maine restaurants and attractions that the whole crew enjoys!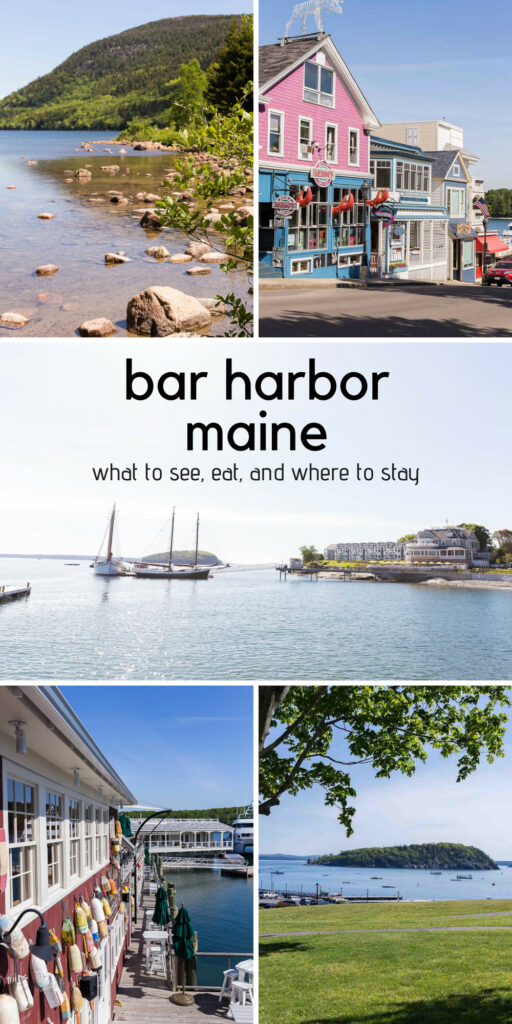 So we went on a little East Coast Road Trip at the beginning of June, and while dragging  3 kids 6 and under around from province to province and state to state definitely made things interesting, we had a great time, and Bar Harbor, Maine was one of our favorite stops by far.
I definitely wanted to go into a little more detail about what we saw and did and ate in Bar Harbor, even though we were only there for a couple of days.
We would go back to Bar Harbor in a heartbeat, and while there are tons of things that the kids enjoy there, I think it'd also be a great place for a mom-and-dad only getaway. I made notes of a ton of places we'd love to go back and visit sans the little ones!
About Bar Harbor
Bar Harbor, Maine is a small town (with a population of just over 5000) on the coast of Mount Desert Island in Maine. It sits next to Acadia National Park, which recorded nearly 3.5 million visitors in 2017!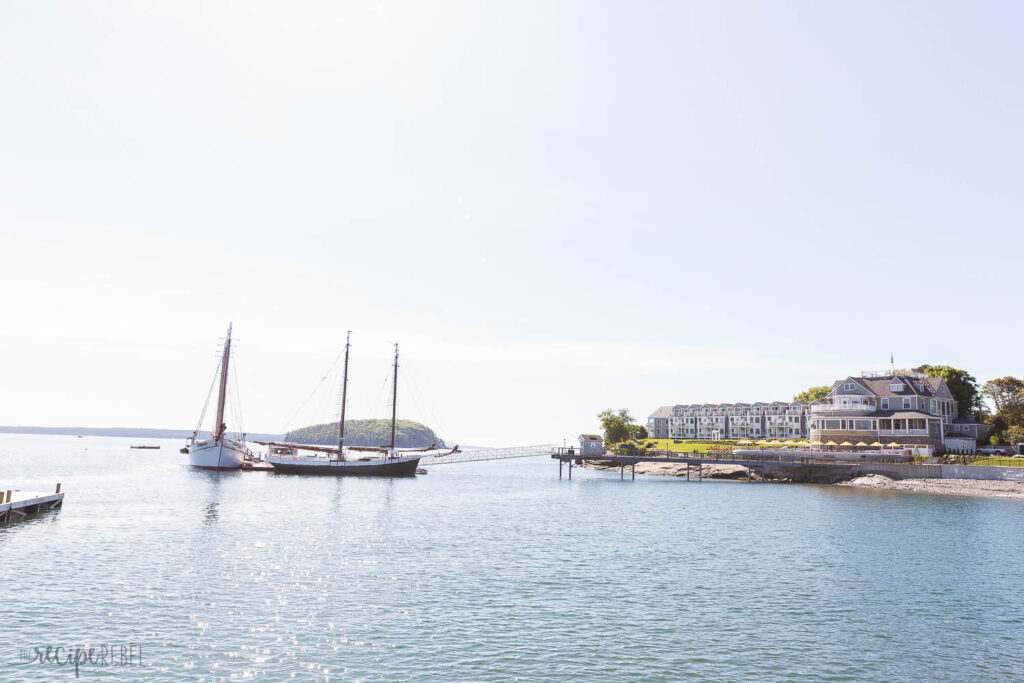 We were reading up on Bar Harbor in the local guides when we were there, and we were interested to hear that a fire in 1947 nearly destroyed the whole town and had to be rebuilt. Before the fire, it was a haven for the richest and most famous.
When we got into Bar Harbor on Sunday afternoon, the town was crazy! We couldn't park or hardly even drive on the streets because there were so many people. This was mid-June, so not even well into the summer yet (and since school here in Manitoba goes until the end of June, I usually think of that time as off-season).
The town cleared out somewhat that evening and the next couple of days were much quieter and more relaxing. If you are able, I would definitely recommend visiting during the week instead of on the weekends, or at least staying right in town so that you don't need to be bothered driving and parking.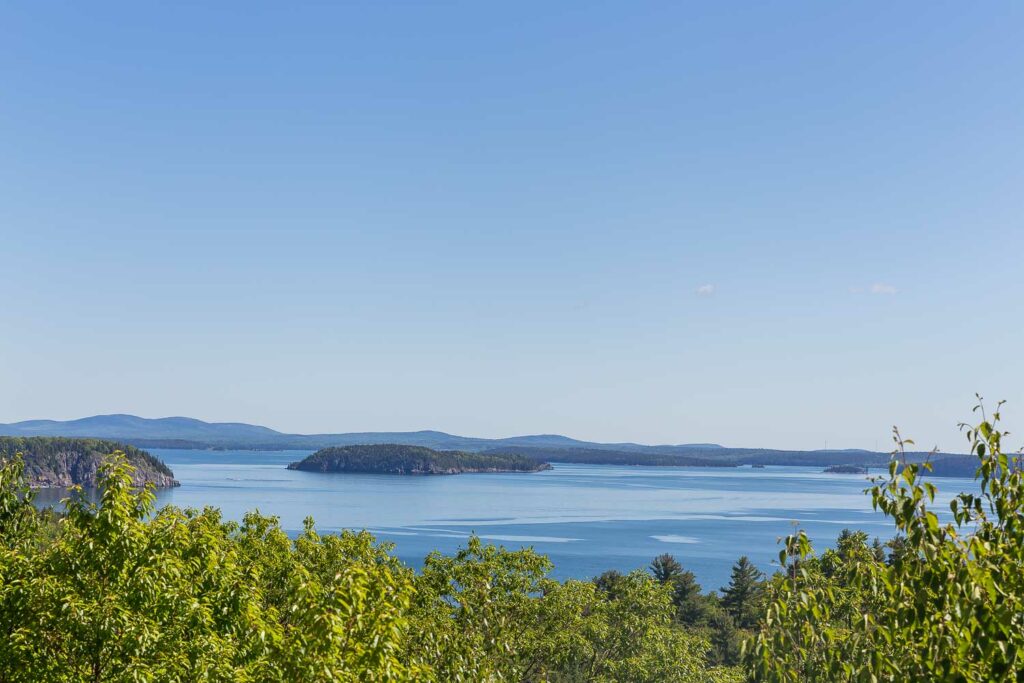 Bar Harbor, Maine hotels:
We stayed at the Acadia Inn, about 1 mile out of town.
We chose it because they have lots of activities for the kids. There is a pool, hot tub, and playground, and also fun weekly events like movie night on the lawn with free popcorn and other outdoor games. The staff was awesome and there was a great hot breakfast every morning, and we have no complaints (although the pool wasn't working when we were there — that was okay because it ended up being somewhat cool those days).
Our second choice would have been the Holiday Inn Resort Bar Harbor because of the awesome pool area and large hot tub overlooking the ocean, but it was a little pricier and breakfast was not included.
If we were going to go back without the littles? Here are some hotels and inns on our radar:
Bar Harbor, Maine restaurants:
Eating out every day for 10 days with our young kids was not the easiest thing we've ever done, so there were days we picked up some hearty snacks at the grocery store and had a picnic instead. Because of this, we got to try out fewer restaurants in Bar Harbor than I'd hoped, but we have a few favorites and a few that are on our must-try list for next time!
Our favorites:
Jordan's Restaurant — do it. Order the blueberry pancakes with blueberry syrup.
Mount Desert Island Ice Cream — does this count? I'm counting it, because the amount of homemade flavors make this one an absolute must.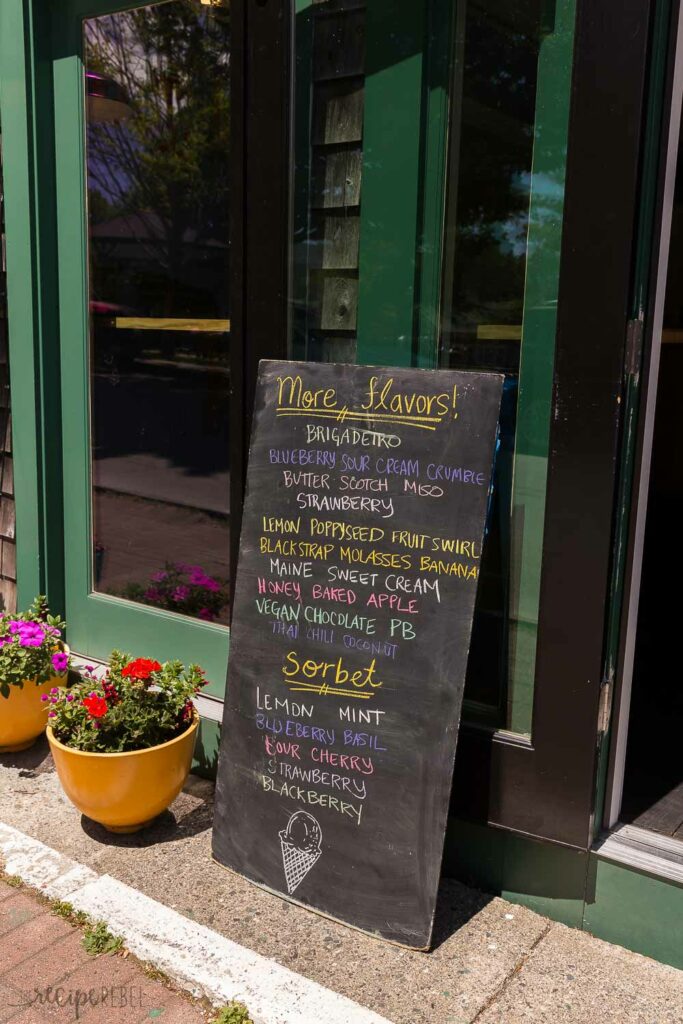 Route 66 — if I'm totally honest, we chose this one because we thought all the fun stuff would keep the kids distracted enough so that we could eat. It's such a fun place to be in and look around at the antiques and we all enjoyed our meal!
The Fish House Grill — we loved our meals here, but the service was a little on the slower side. Thankfully, it's in an awesome location to sit back and relax, right out over the water. The kids loved watching the boats coming and going while we waited! (And my salmon was incredible!)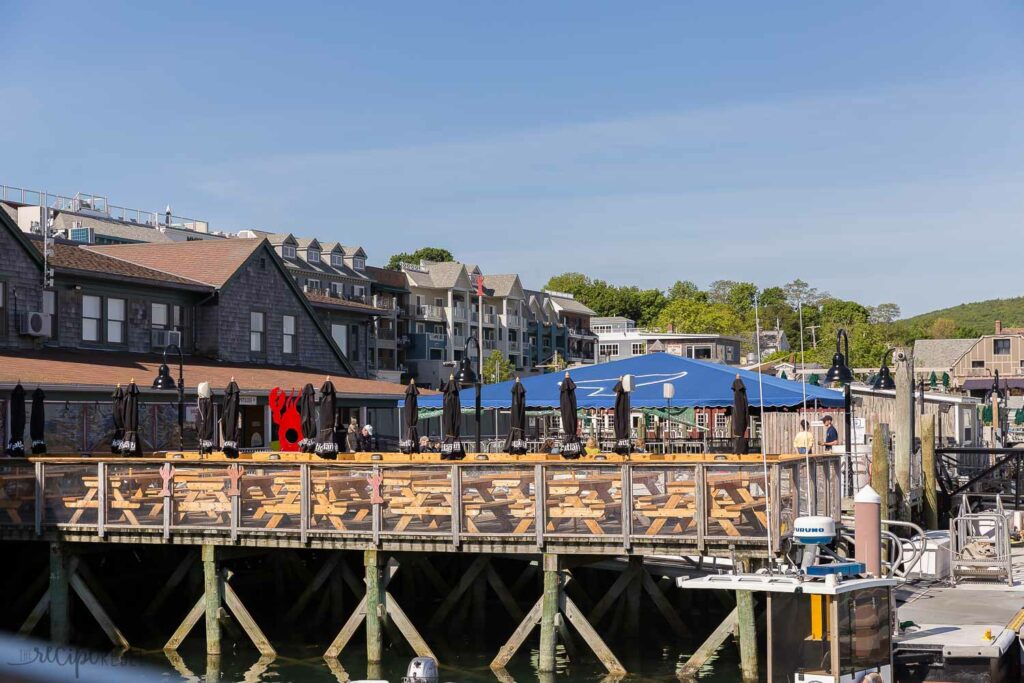 Our list to try next time:
Reading Room Restaurant — that location, you guys!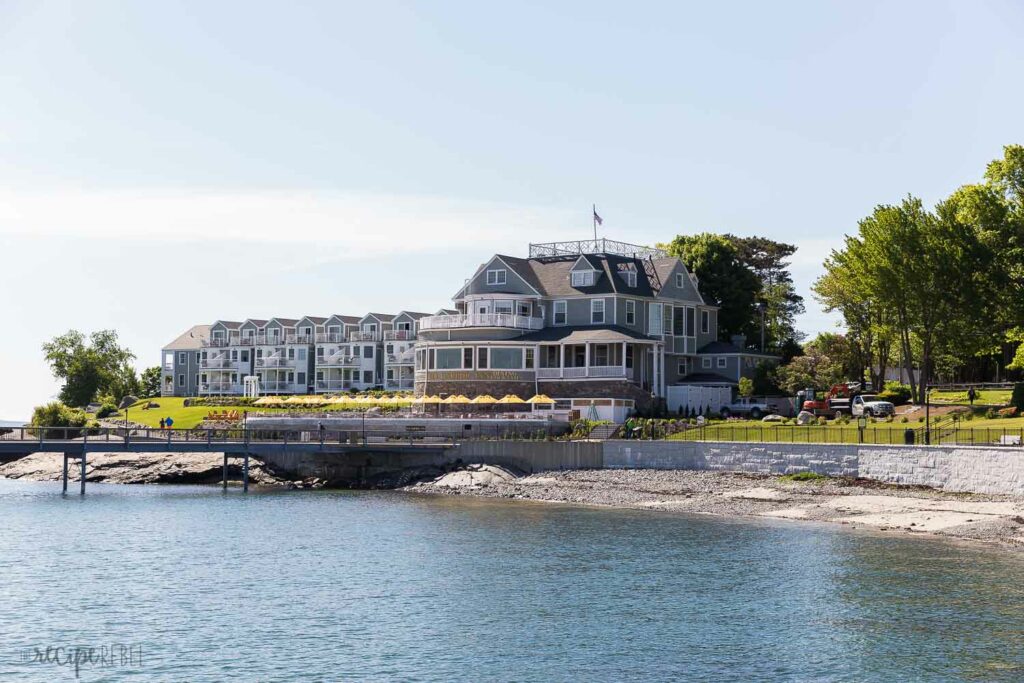 2 Cats Restaurant — a cute cafe with the cutest patio!
Great Maine Breakfast — because we are big breakfast people!
Stewman's Lobster Pound — location and lobster!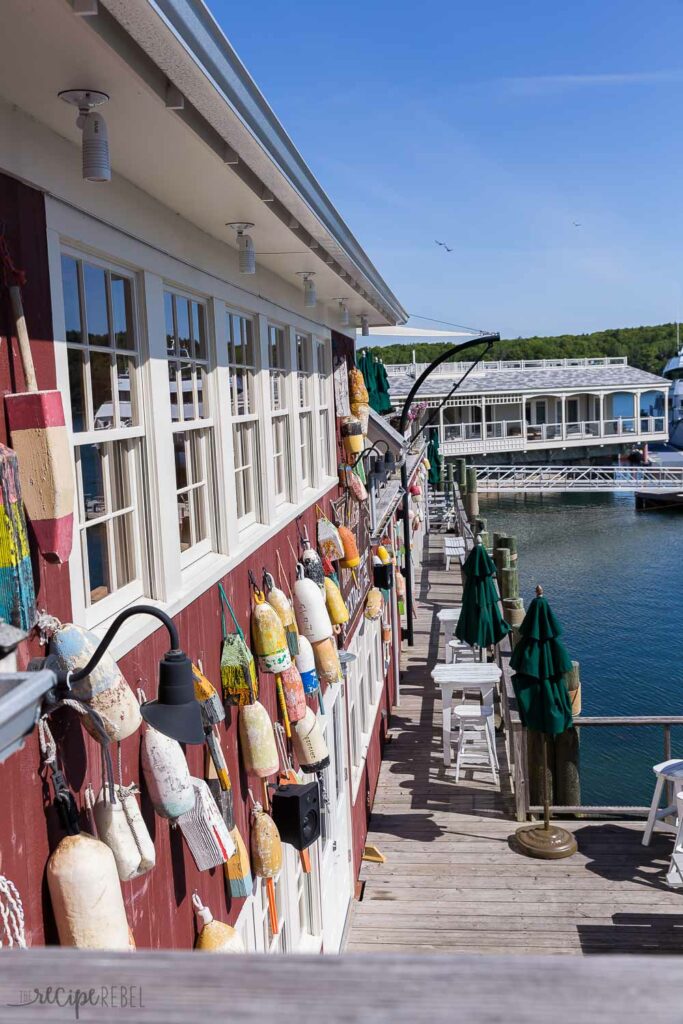 What to do in Bar Harbor
Although there are many things we missed, here are a few things we enjoyed and a few that are on our list for next time: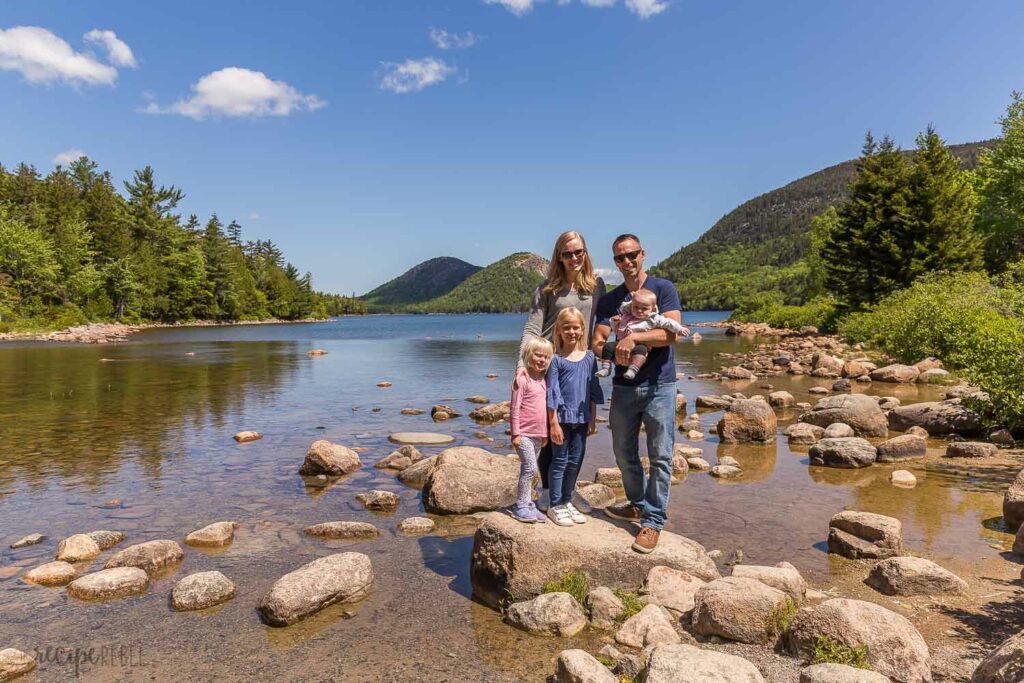 Acadia National Park: we drove the Park Loop Road and stopped at Sand Beach, Thunder Hole, Otter Cliffs, and Jordan Pond.
Park Street Playground: I know, I know — it's not very exciting! But sometimes when you're travelling with kids you need to let them burn off some energy so you can do the things you want to do 😉 (P.S. it is an awesome playground!)
Stroll: I know this hardly counts, but we could stroll and shop and browse and snack on the incredible treats all day long — it's a great way to get to know a new place!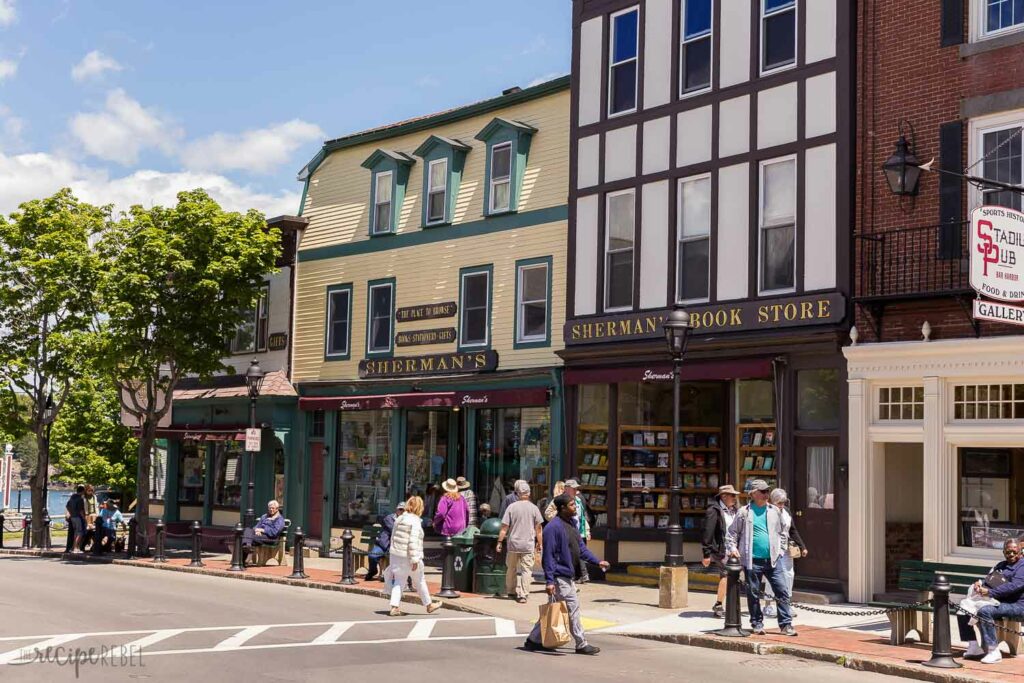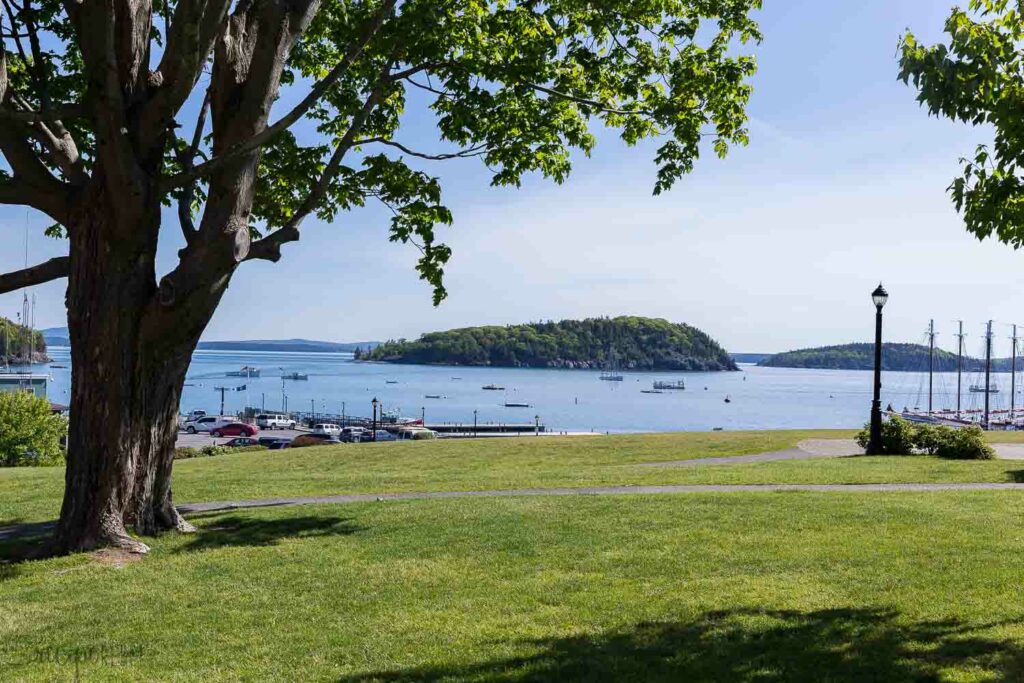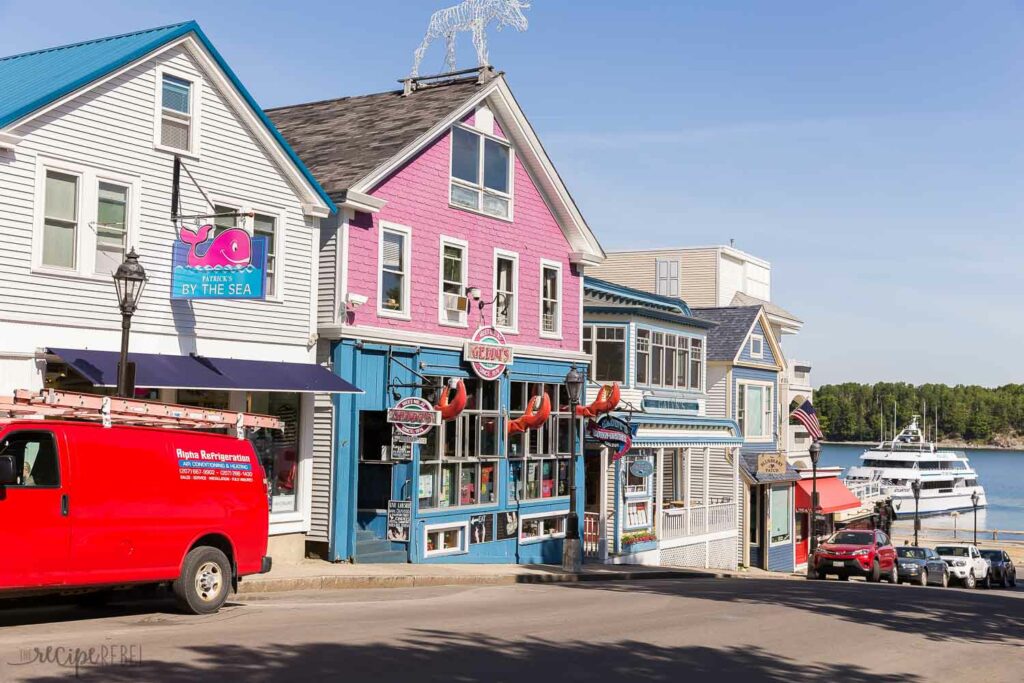 For next time:
I'd love to spend some time exploring the carriage roads, but this isn't something easily done with young children who tire easily.
Diver Ed's Dive-In Theatre
Shore Path — I'm ashamed to say we didn't even get around to walking it!
Drive up Cadillac Mountain
Take the ferry to the Cranberry Islands
I would love to hear what your favorite stops and sights and eats are in Bar Harbor if you've been there! Leave me a comment below and let me know, because we'll definitely be back 🙂